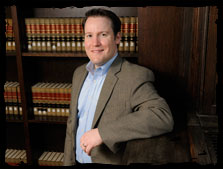 Front page of Insider Advantage ( subscription)
Dems Want Scott Holcomb To Replace Levitas

By Tom Baxter

InsiderAdvantage Georgia

(5/11/10) Scott Holcomb, the 2006 Democratic candidate for secretary of state, appears to have emerged as the leading candidate to fill the position left open by the surprise resignation last week of Rep. Kevin Levitas.

While several names have reportedly come up in party discussions, Holcomb's name was the one being mentioned Monday by Democrats familiar with DeKalb County politics, as they waited for word from Secretary of State Brian Kemp's office on how it will fill the Atlanta-in-DeKalb seat. The office reportedly will announce its decision Tuesday.
Peach Pundit has the details about qualifying from SoS Kemp's office.
Georgia Secretary of State Brian Kemp announced today that he will call a special primary election to fill the Democratic nomination for State House District 82 upon the withdrawal of State Rep. Kevin Levitas.

Since no Republican candidate qualified for State House District 82, there will be no Republican primary for this seat. Accordingly, the special primary election will be held only for the Democratic nomination as provided for in the law. The special primary election for the Democratic nomination will be held on Tuesday, July 20, 2010. A run-off election, if needed, will be held on Tuesday, August 10, 2010. Polls will be open from 7:00 a.m. until 7:00 p.m. on Tuesday, July 20, 2010.

Secretary Kemp set the candidate qualifying dates for State House District 82 as Monday, May 17 through Wednesday, May 19, 2010. Qualifying on Monday will run from 9 a.m. until 5:30 p.m.; on Tuesday from 8 a.m. until 5:30 p.m.; and on Wednesday from 8 a.m. until 12 noon.

Qualifying will be held in the Elections Division of the Office of Secretary of State, 1104 West Tower, 2 Martin Luther King, Jr. Drive, SE, Atlanta, Georgia 30334-1505. The qualifying fee is $400.00.
Independents can still qualify with 1250 certified signatures, and the Libertarians can also field a candidate since their qualifying hasn't happened yet.
If you enjoyed this article, please consider sharing it!