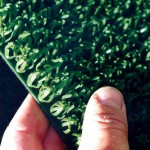 Team Hodges please stop your supporters from emailing myself and the media folks. This is getting ridiculous.
Dear Dear Fellow Georgian,
I am anger, upset, and appalled that I have been scammed and lied to by Republican Attorney General Candidate Rob Teilhet . Robert Teilher not only tricked me, but thousands of Georgiana with his deceptive campaign ads. He has made us believe that he a forward thinking crime fighter that would protect us and our families. How can Mr. Teilhet protect us when he has never prosecuted a single criminal? How can he be forward thing when he has used hard working Georgians tax money to pay lobbyist and excessive travel expenses? Teilhet has even won a Golden Sleaze award for pandering votes. He even stooped so low he aired a commercial full of lies using an elderly African American woman to tug at the heart string of the black community to deceive them in to voting for him. That is not forwarding thinking to me but backwards, underhanded, untrustworthy thinking and Georgia does not need that. Attorney General is not an entry level job. We need someone with experience that can protect and serve Georgia. That is why I have changed my vote, and decided to vote for Ken Hodges for Georgia's' next Attorney General. A man dedicated to community service, protecting Georgia's families, and fighting crime. Democrat candidate Ken Hodges is compassionate, hard working, and devoted to bring justice to all Georgians'. He has over 12 years of District Attorney Experience where he actually prosecuted dangerous criminals putting them behind bars where they belong. Hodges has even double the conviction rate for child predators. He has done outstanding work in all communities and even has the support of civil rights leaders. Don't be fooled by the deception and lies of Robert Teilhet. On July 20, 2010 vote for a hardworking honest man that cares about Georgia. Please vote Ken Hodges!
Thank You For Your Time,
A Concerned Mother
– Rob Teilhet is a Democrat candidate
– Teilhet is not spelled "Teilher" – try to use spell check
– again try using a spell check – "Georgia's'"
– also use a grammar check – this line is wrong "Hodges has even double the conviction rate"
– p.s. the Black community has more than one "heart string"
If you enjoyed this article, please consider sharing it!