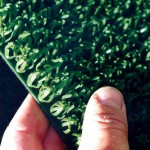 I can hear Jules say: Fake! Fake! Fake! Fake! Fake!
Just received this email with some mysterious attachment from "an avid Tielhet" supporter:
Good Afternoon,

I would just like to say that as a citizen of Georgia I am outraged by the tactics and antics these individuals are using during this campaign.  I am an avid Tielhet supporter, but the use of such vivid and graphic images to rouse feelings within the masses is egregious. The fact that he is exploiting this family and the events surrounding the death of Kenneth Walker is outrageous. Gone are the times when a man's record of service to the community, his morality, his ethical standards are the measures we use to elect him. Tielhet should be truly ashamed of this ad, and his tactics make me rethink exactly who my support will go to on Election Day.

Angry Citizen
Note to Hodges Astroturfers:
-Best to check spelling of candidates names
-Unidentified attachments are generally a bad idea
-Protect your email address list by using "blind copy"
Or better yet.  Stay away from the keyboard.
If you enjoyed this article, please consider sharing it!