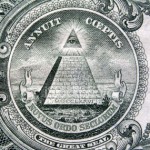 Former State Representative Charlie Smith, Jr. wants to abandon the dollar bill in favor of dollar coins. Reportedly, it'll save the US government $500,000,000.00 and that's a lot of zeros.
Smith claims he's circulated more than 20,000 coins in Camden and has convinced several businesses and banks in the county to start using them. The Kings Bay Naval Submarine Base now maintains a 50/50 ratio of $1 bills to coins at the Navy Exchange and plans to drop the bills altogether by 2011, all thanks to Smith's evangelism, according to the article.
I love this idea. Also, randomly, I interned for Rep. Smith when I was in college.
If you enjoyed this article, please consider sharing it!