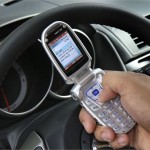 The "texting while driving" law goes into effect today.  No reading, sending or writing any texts, emails or tweets while sitting at a red light or it's a $150 ticket.
Whether this includes using a Google Maps app on your iPhone is anyone's guess.  It's certainly internet data, but is it a communication?  Can't wait for the appellate decisions on this law.
If you enjoyed this article, please consider sharing it!