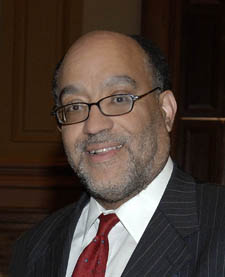 -Leader in anti-predatory lending legislation.
-Assists homeowners facing foreclosures.
-Endorsed by Atlanta Stonewall & Georgia Equality because of his long-standing support of LGBTQ issues.
-Strong leadership on hate crimes legislation.
-14 years service in the Georgia State Senate.
Those of us who attend progressive events and activities around metro Atlanta will certainly recognize Senator Fort.  The progressive community can always count on Senator Fort to show-up, get us fired-up,  sometimes be part of a round-up!  Whether it's Gay, Lesbian, Transgender issues; defending Grady Health System; speaking out about the death penalty and prison conditions; or just chatting with folks at the local supermarket. Senator Fort shows up.
We were fortunate enough to have Senator Fort on Kudzu Vine last night!  Please listen in to hear more about his work on behalf of families facing foreclosure, on hate-crimes legislation, and clarification about his work to raise homestead exemption allowances.
If you enjoyed this article, please consider sharing it!