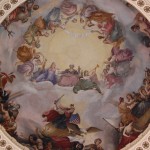 WIN List is excited to announce that when we introduce our endorsed candidates on August 26th, one of our generous supporters, Jesse Crawford of Crawford Communication, has agreed to match the first $5,000 raised to support our 27 outstanding endorsed women.
That's right, today, your $10 is really $20, your $100 is really $200, your $500 is really $1000 etc.
Thanks to Mr. Crawford's generous support of progressive, Democratic women, making a gift to WIN right now is the best investment you'll make this year! We hope you are planning to join us for the event on August 26th. What better to do on Women's Equality Day, the 90th anniversary of women's suffrage, than support progressive women running for office this year, right here in Georgia?
If you enjoyed this article, please consider sharing it!