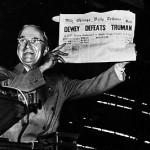 Democratic turnout is going to be dismal. The only statewide race is Secretary of State, which hasn't received any press. Though, I did receive a mailer from Sinkfield. In the Atlanta area, there's a Fulton County commission and house district race. Is that it?
The big news will be on the Republican side, where Sarah Palin (Handel) and Mike Huckabee (Deal) are facing off. Initially, I thought Handel would be harder to beat in the general, but now I'm not so sure.
In other super important political news, Levi Johnston got his own reality show which will film his quest to become Mayor of Wasilla.
If you enjoyed this article, please consider sharing it!