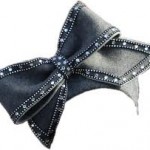 Congrats to Amy Morton, Anna Beck, and the WIN List Board. Great wins in the runoff elections with Yasmin Neal and Dar'shun Kendrick.
Now everyone toss WIN List some coins so they can help the rest of their endorsed candidates win in November.
Or sign up and attend their next event on August 26.
Endorsed Candidate Reception
Thursday, August 26, 2010
6:30 – 8:30 p.m.
Kilpatrick Stockton, LLP
1100 Peachtree St., Suite 2800
Atlanta, Georgia 30309
If you enjoyed this article, please consider sharing it!