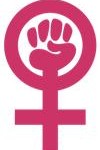 As Secretary of State Hillary Clinton says "Women Rights are Human Rights".
On Wednesday, I have the opportunity to stand with the Leadership Conference on Civil and Human Rights, the YWCA, and many great organizations to lobby Sen. Johnny Isakson on behalf of the CEDAW treaty.
The Convention on the Elimination of All Forms of Discrimination Against Women (CEDAW) is a landmark international agreement that affirms principles of fundamental human rights and equality for women around the world.

It offers countries a practical blueprint to promote basic rights and open opportunities for women and girls in all areas of society. Around the world, CEDAW has been used to ensure primary education for girls; improve health care services, save lives during pregnancy and childbirth; address human trafficking; pass laws against domestic violence and female genital mutilation; and allow women to own and inherit property.
Why lobby Sen. Isakson?
To date, 186 of 193 countries have ratified the treaty. The United States is one of only seven countries—including Iran, Sudan, Somalia, Nauru, Palau and Tonga—that have not yet ratified CEDAW.
Sen. Isakson sits on the Senior Foreign Relations Committee and is a deciding factor in determining whether the treaty moves out of committee and to a full Senate vote.
How you can help:
Please join us Friday, August 6th at Noon as activists from across the state of Georgia come together to plan a campaign to ratify CEDAW, the UN Women's Treaty.

The Details:
What: A Conference Call with other Georgia state and local community leaders, grassroots organizers and staff
When: Friday, August 6th at Noon*
Why: As CEDAW heats up in the next 3 months, Senator Isakson is more important than ever as a critical vote on the Senate Foreign Relations Committee. Working together we will create a cohesive GA specific strategy, an in state structure to work towards CEDAW ratification, and talk about resources available for in state activists
*Please RSVP by August 4th to Anu Joshi at ajoshi@globalsolutions.org to receive the agenda,call-in number, and other important information.
If you enjoyed this article, please consider sharing it!