Join Rep. Scott Holcomb at the movies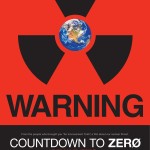 WHAT: FREE SCREENING OF COUNTDOWN TO ZERO
WHEN: MONDAY, SEPTEMBER 27th
WHERE: LANDMARK MIDTOWN ART CINEMA, 931 Monroe Drive, Atlanta 30308
Last Thursday, the Senate Foreign Relations Committee voted to send the New START Treaty to the Senate for ratification. The New START Treaty is an important arms control treaty that builds upon work started decades ago to reduce the number of nuclear weapons. The new treaty reduces the American and Russian nuclear arsenals to no more than 1,550 deployed strategic warheads and 800 deployed and non-deployed delivery vehicles. The treaty also sets forth a streamlined and updated system of verification provisions.
The Truman National Security Project is hosting the event and it is FREE. To attend, please RSVP to either ctzatlanta@gmail.com or via the facebook page
If you enjoyed this article, please consider sharing it!