This week on Behind The Legislator…
He's a State Representative, from Toccoa, Georgia, he sells house plans he downloaded off the internet for free, or maybe this week it is waste management? Doesn't ring a bell? How about dropping a bill requiring random drug screening for people on unemployment?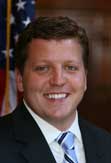 He says he is the son of Doc Harden, a wealthy businessman, who ran Harden's Georgia Amusements until his death a few years ago, leaving a valuable estate. Doc Harden did have one son, according to those in the know, but he died about the same time.
Then another son mysteriously appeared. Mysterious because his one recorded son died. Mysterious also because there is no record of a name change* but sources say that a man named Michael Holland became Michael Harden and did so for profit.
Known as "The Dalmatian" in High School for his fondness for firefighters, Michael Holland is a name you don't know.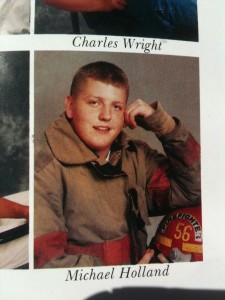 Much like The Talented Mr. Ripley, Michael Holland became "Michael Harden", and it is alleged, became the wrongful heir to Doc Harden's estate.
*Georgia requires a one month publication of all name changes, but sources indicate the legal organ for Stephens County (where Michael X is from) contains no reference to a name change. As part of any name change, he would have to swear he was not depriving another of a legal right…like, say, an inheritance?
If you enjoyed this article, please consider sharing it!