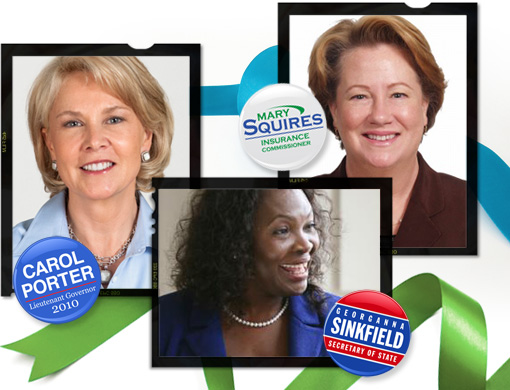 Barnes, Deal target women voters in final two weeks of campaign
On Monday, the Georgia Democratic Party announced that more than 35 house parties will take place across the state this week in an effort to get more women voters to the polls.
Barnes, however, has a slight edge over Deal with women voters, according to a September poll conducted by Mason-Dixon Polling & Research on behalf of The Atlanta Journal-Constitution and the Georgia Newspaper Partnership. The poll shows Barnes leading Deal among likely female voters, 44 to 40 percent. Libertarian John Monds received support from 4 percent of women and 12 percent were undecided.
Getting women to turn out for him at the polls on Nov. 2 may be critical for Barnes, who has been trailing Deal in the polls overall, said Charles Bullock, a University of Georgia political scientist. "That is the fertile field for Barnes to try to make up ground in," Bullock said. "White males especially have left the Democratic Party in droves and are less likely to come back. Women have stuck with the Democrats longer."
If you enjoyed this article, please consider sharing it!