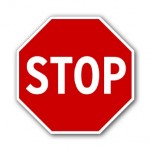 Please change your messaging to galvanize Black voter participation. Sorry precious, but it's not working. Every election season ya'll trot out the same old thing – the boogeyman is going to take away your right to vote, so you better vote now.
Don't get me wrong, I'm quite aware that there is a crew of evil out there who enjoy suppressing the minority vote. But, you are never going to get the newly registered Obama voters with that messaging. First of all the Obama voters, and most likely their parents, don't know who Jim Crow is, never experienced Jim crow, and don't know his rules.
So playing the "take away your right to vote" message on urban Black radio stations, listened primarily by these two subsets, pretty much nulls and void your message. Way to spend money keeping radio stations in business. I share this same sentiment when you send the "take away your right to vote" mailers to these households. Dumb, Dumb, Dumb.
If you want to galvanize the Black voters then make them proud. I hear that those Black folks are a proud folk rather than a scared people. Make them feel pride and ownership of their vote with something like:
In 2008, you voted for the first Black president. On Nov. 2, you have the chance to vote for 3 Black Constitutional Officers. The first time ever in the State of Georgia. Vote for Darryl Hicks for Labor Commissioner, Georganna Sinkfield for Secretary of State, and Keith Moffett for Public Service Commissioner. On Nov. 2, you will also have the chance to vote for Michael Thurmond for US Senate. When Michael is elected he will be the only Black person in the entire United States Senate. Come out and support your community by voting for your community.
Now that might stimulate Black folks to come out to the polls. The boogey man messaging is not gonna cut it.
That's all for me. Continue with your election.
A Concerned Black Voter.
P.S. When you play the "take away your right to vote" card you're not fooling anyone. The White people know that you are really talking about them.
P.S.S. Can ya'll also come up with better messaging to galvanize the women voters? Some of us don't like to be thought of as victims and we need the menfolk to protect us. Try using some women with strong voices to speak about actual issues women care about.
If you enjoyed this article, please consider sharing it!