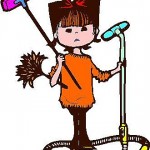 I deleted a few comments that insinuated the sexual preference of a Georgia State Legislator. No one has the right to "out" another person because he no longer caucuses with the House Democrats. If you are going to lay fault then lay fault with his oversized ego to believe that he still represents his constituents by switching political parties.
Let's try to stay above the fray in these coming difficult months. You don't have to play nice here but you do have to play decent.
If you enjoyed this article, please consider sharing it!