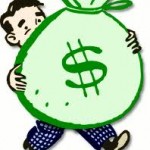 This Wednesday evening, the Georgia Lawyer Chapter of the American Constitution Society presents: Can Georgia Afford It? The Costs of Passing Immigration Laws at the State Level
A discussion of HB87 & SB 40 featuring only State Representatives Scott Holcomb and Elena Parent* because Representatives Matt Ramsey / Rich Golick (R – Chickenville) canceled at the last moment.
Wednesday, March 23, 2011
5:30 p.m. – 6:45 p.m.
Berry Appleman Leiden
600 Peachtree Street N.E., Suite 2000
Please RSVP here.
* Elena Parent has been substituted for Pedro Marin. There is a long and sorted back-story involving the two Republican representatives and a local law school, but that's for another post.
If you enjoyed this article, please consider sharing it!