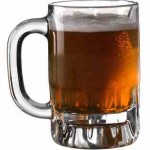 SB 10 passed the Senate by a vote of 32-22. 5 Democrats voted against it: Brown (Macon), Fort (Atlanta), Davenport (Jonesboro), Davis (Augusta) and Jackson (Savannah). 1 Democrat abstained, Harbison (Columbus). Interestingly, with the exception of Davenport, all represent urban centers, where a local referendum would likely pass.
I've already emailed my State Rep and asked for her support, have you?
If you enjoyed this article, please consider sharing it!