What is going on in Libya?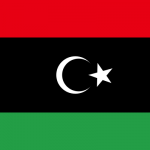 Judging from the 80 comments on a recent thread, Libya certainly evokes strong emotions. Yesterday, a Libyan woman named Eman al-Obeidi rushed into a Tripoli hotel where foreign press are staying and told the media she had been raped and beaten by Col. Qaddafi's forces. Within minutes, hotel staff and government officials were physically trying to shut her up. Nic Robertson, who was there with CNN, said a hotel waitress called her a "traitor" and video footage was destroyed. Eventually, she was whisked away in a van by gov't official who claimed she was mentally ill. Fortunately, The Telegraph managed to keep their cameras safe and you can view the incident here. It's disturbing, to say the least. This incident is precisely why our involvement in Libya is not as as simple as some may think.
If you enjoyed this article, please consider sharing it!