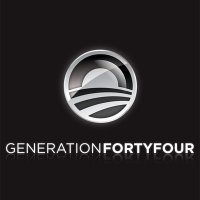 Last night at the downtown Atlanta club, Opera, we saw the kickoff of gen44.  It was a lively event featuring David Plouffe, the mastermind behind President Obama's 2008 campaign.  Mr Plouffe was energized and and excited to be in Atlanta for the opening of the 2012 fundraising efforts for President Obama's reelection campaign.  gen44 is the fundraising arm of the reelction effort that focuses on under 40 voters and activists.  (Thankfully, they let us over-40 folks in!)
In his introduction of Mr Plouffe, Atlanta Mayor Kasim Reed revved up the crowd and noted something we should all remember (I paraphrase) – Let's not compare President Obama to the almighty, but to the alternative.  I intend to use this line regularly from now on!  You should too.
All in all, it was a great event.  Many thanks to the host committee for gathering a vibrant group.  I have just a couple of recommendations to assure happy guests for future events:
VIP guests should be treated as VIPs, not left waiting outside on a chilly rainy evening after doors are open.
Press should be required to show press credentials – just as guests were required to show ID.
Paid guests should be allowed in before or at the same time as those who have not yet paid.
Organizers should be polite and respectful of donors (I'm talking to you, Ms-Black-Dress-National-Finance-Director for Gen44).
As Mayor Reed said:  We're all in!  On to victory in 2012!
If you enjoyed this article, please consider sharing it!