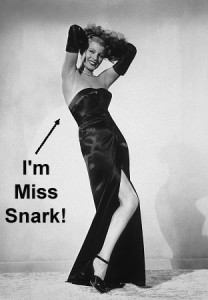 Sorry all, last couple weeks have been busy ones for this old gal.
But never fear, Snark Thursday is back!
It irritates me that folks don't know why Gay PRIDE is traditionally celebrated in June.
Ain't this the shit. Yay Dan Savage. Not Snark.
I *heart* Frosty
Shut the Fuck up. Really.
No, I don't know how you breathe. Don't ask me.
If you enjoyed this article, please consider sharing it!