We Count! (and you do too!)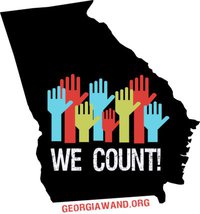 Please plan to attend the We Count Launch Party TONIGHT.  Come learn what so many of us are excited about:  Georiga WAND's We Count Initiative. Tonight you'll meet the new director and hear all about plans for engaging voters for the 2012 elections and beyond.
Let's see… Does this meet "Progressive Event" criteria?
Venue has no entry fee and plenty of free parking.  CHECK.
Free Food (no free drinks, folks!).  CHECK.
Dynamic organizational leader (Go, Carolyn, go!) CHECK.
Elected officials?  CHECK.
Organization is working to engage young voters!  CHECK.
Door Prizes! CHECK.
WHAT:  Georgia WAND, We Count Launch Party
WHEN:  Thursday, July 28, 2011  5PM – 7PM
WHERE:  Manuel's Tavern,  North Room, 603 N. Highland Avenue, Atlanta
NO CHARGE TO ATTEND:  Donations are always welcome!
Hope to see you there!
If you enjoyed this article, please consider sharing it!