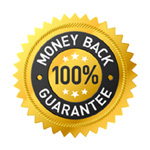 I wasn't aware that municipal and state governments were experimenting with a four-day workweek, but it's certainly an interesting idea.
Former Utah Gov. Jon Huntsman launched the "4/10" workweek — 10 hours a day, Monday-Thursday — for thousands of employees in 2008 to improve efficiency, reduce overhead costs and conserve energy at a time when budgets are tight and resources are dwindling.
Apparently, the savings never materialized for the State so they're ending the program, but.. another report says it did have its advantages.
By staying open for more hours most days of the week, Utah's government offices have become accessible to people who in the past had to miss work to get there in time.
Yes. Bank/Post Office hours are extremely inconvenient for most people. But working 7am to 6pm isn't the easiest if you have young children. In any event, I'd work 10 hours a day if it meant having Friday/Mondays off.
If you enjoyed this article, please consider sharing it!