Hopefully the technical difficulties and duplicate posts are fixed now.
1:54 P.M. So this won't be a "live" blog per se, not least because there's only so much one can do to make this paint drying scintillating.  We're gathered in DuBose Porter's backyard, in a building named after him, and it looks like attendance is reasonably good (or maybe this room just isn't very big).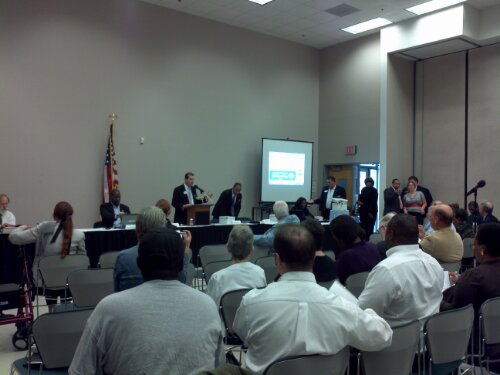 2:41 P.M.
As usual, Miguel gave the first officer report that was substantive and interesting.  I feel good having him focusing on seats across the state that Obama and Barnes both performed well in but that we haven't been able to recruit candidates for.  DNC Chairwoman Debbie Wasserman Schulz joined us  via a prerecorded message and is apparently going to be here personally next month.
3:00 P.M. Never let Mike Berlon draw for anything, ever.  If he buys you a lottery ticket, don't take it or your house will burn down.  Our hotel lottery position for the convention next year, shall we say…  sucks a little bit.
3:41 P.M. Just once I'd like Russell Edwards to give, like, a treasurer's report, and to put his enthusiasm to reassuring us that our finances are in order.  Mike shouldn't have to be the one that gives that part of the report.
4:01 P.M. DNC Secretary Alice Germond.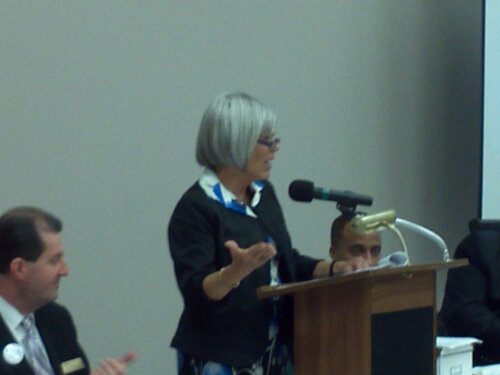 4:43 P.M.
A representative from the MAGE group is discussing solar energy, their place in the business, and the economics of bringing clean energy jobs to Georgia.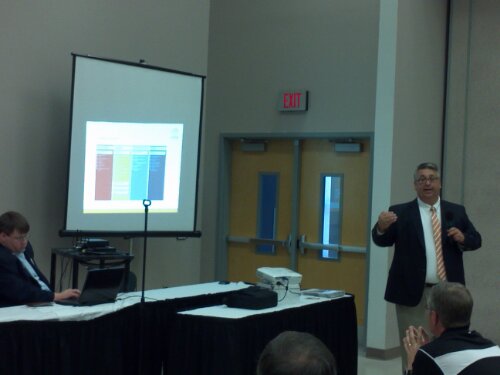 If you enjoyed this article, please consider sharing it!