Debbie Wasserman Schultz Comes to Georgia!
Congresswoman Debbie Wasserman Schultz, the Chair of the Democratic National Committee, is coming to Georgia!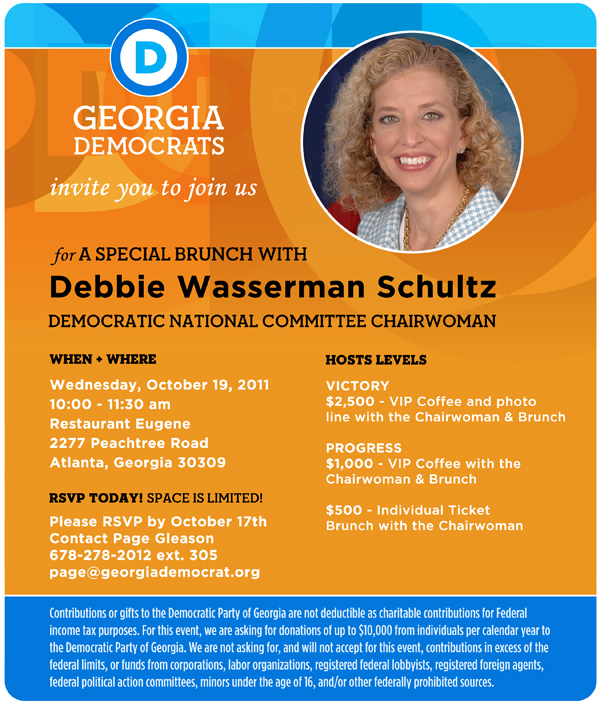 In addition to the event at Restaurant Eugene, you can also visit Chairwoman Wasserman Schultz at the Grand Opening of the new headquarters of the Democratic Party of Georgia on Trabert Avenue in Atlanta!
If you enjoyed this article, please consider sharing it!