Happy Atlanta Pride Week!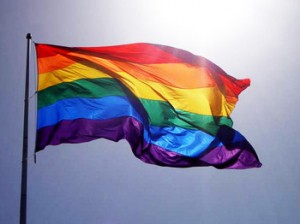 It's that time again, 41 years and counting!
The Lesbian, Gay, Bisexual, Transgender community and allies of Atlanta invite you to join us at several events this week, and throughout the weekend celebrating Pride.
Wednesday, October 5
What: Democratic Party of Georgia's LBGT Caucus invites you to a meet and greet event with wine and appetizers.  All our caucus members, friends and allies are invited to attend.
Where: DPG headquarters, 763 Trabert Ave. NW, Atlanta GA 30318
Time: 6:30 -8:30 pm
The event is free.
The LBGT Caucus is one of the largest, most diverse and most visible of the caucuses. They've been active at the Pride Celebrations in Athens and Savannah and this weekend in Atlanta.
The LBGT Caucus, along with a coalition of progressive like minded organizations also have a booth. The organizations represented are: Atlanta Stonewall Democrats, Young Dems of Atlanta, Young Dems of Georgia and the Fulton County Democrats . Please stop by and see us. We still have a few volunteer opportunities if you'd like to come and help in the booth. We will be registering voters, answering questions about issues and letting folks know that 2012 is an important year to get engaged with these local organizations working for equal rights.
Booth is located in BLUE-B3 Map it here If you are volunteering, it's probably equal distance from both the Charles Allen entrance or the 12th street entrance.
We will of course be marching in the Parade on Sunday! More on that in another post.
If you enjoyed this article, please consider sharing it!