Sunny and 75, sounds like perfect parade weather to me!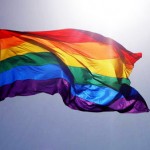 Just received a very informative email from Atlanta Stonewall with all the details about this weekends Pride festivities.
This weekend, join Atlanta Stonewall Democrats along with our friends from the LGBT Caucus of the Democratic Party of Georgia and the Young Democrats of Georgia as we signup new members and register voters at the Atlanta Pride Festival.

Saturday and Sunday from 10am to 6pm we will be in booth B3 in the Blue Section of the Atlanta Pride Market in Piedmont Park. If you enter from the 12th Street gate, walk until you see the Blue section and look for the Democrats booth. We can use VOLUNTEERS on Saturday and Sunday during high-traffic times (1-4pm) and helping us close down the booth at 6pm. Parking is limited so take Marta to the Midtown or Arts Center stations and walk East towards the Park.

On Sunday the Democrats are marching together in the Atlanta Pride Parade. Everyone is welcome to join! Feel free to wear something festive like red white & blue or your favorite campaign t-shirt. We'll meet between 10:30am and noon just outside the Civic Center Marta Station on the main street in Section G. This is a great and fun way to experience Atlanta Pride, and we hope you will join us! After the parade ends, stop by our booth in slot Blue3.

We're looking forward to a great weekend and seeing all of you a Pride!

Democratically Yours, Atlanta Stonewall Democrats
I understand that Democratic Party Chairman Mike Berlon will be marching with us, hum can't remember a time where the DPG Chair marched at Pride! Actually he'll be riding in Catherine's uber too school for cool lime green convertible VW bug! Also marching along side us, DPG ED Page Gleason, elected officials, LBGT Caucus Chairman George Johnson and all the rest of my friends!
Join us.
If you enjoyed this article, please consider sharing it!