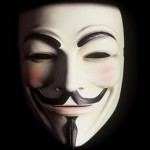 No, it's not the "V" mask, it's this guy. Don't they teach history anymore? By the way, if you don't want to wear the plastic mask, get in line for one of these.
Drug Testing for everyone! Cause, yay, we've got money for that! Oh wait…
I recently bought a 1972 First Ladies Cookbook, in addition to great recipes the writing is hilarious. Did you know that President James Buchanan was our only unmarried President? Since the White House must have a hostess, his unmarried niece Miss Harriet Lane did the honors. The authors describe it this way " With the election of President James Buchanan, the Capital began the gayest social season in it's history. The man in the White House was a wealthy, an epicurean, a gay bachelor with a flair for society and impeccable knowledge of it's ways"  So, the rumors are true! In 1972 he was outted by the Parents Magazine Press. Loves it.
Lots of elections this Tuesday-I'm sure the campaigns would love your help if you've got any spare time.
A note from the Democratic Fashion Institute, after the 70 degree days this weekend, it would be a good time to swap out your closet in favor of winter fabrics. Seriously, I do not want to see any more of those pastel linen pants, skirts, suits. Times up, fines will be levied if I catch you.
What's on your mind?
If you enjoyed this article, please consider sharing it!