For those engaged in Democratic Party politics, the DPG has put together an organizational primer, complete with infographics. I've been actively involved since 2003, and have long been amazed by the lack of clear information about the workings of the organization, from National to State to County. It's no wonder even people who've been involved much longer, don't have a clear understanding of the party structure and operations. You can only glean so much from reading by-laws and charters.
The Democratic Party of the United States, aka The Democratic National Committee, aka the DNC is a huge organization, of which the Democratic Party of Georgia is a part. If you are a stakeholder in the Democratic Party of Georgia, or would like to get more involved, this is information you should know. It will help you be a more informed member, volunteer, candidate and/or activist.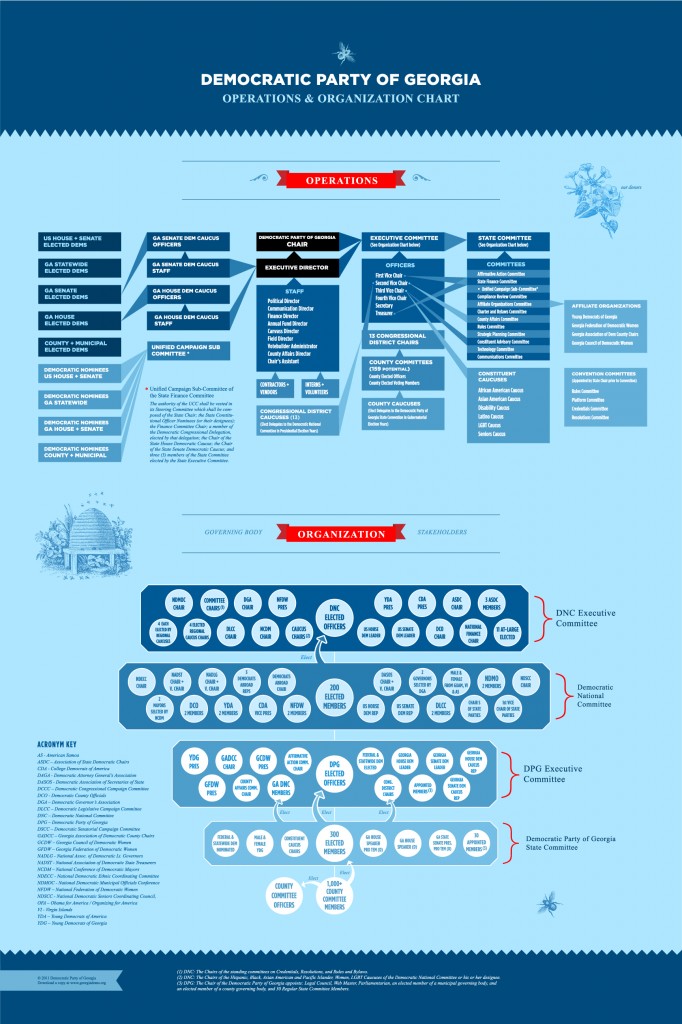 If you enjoyed this article, please consider sharing it!