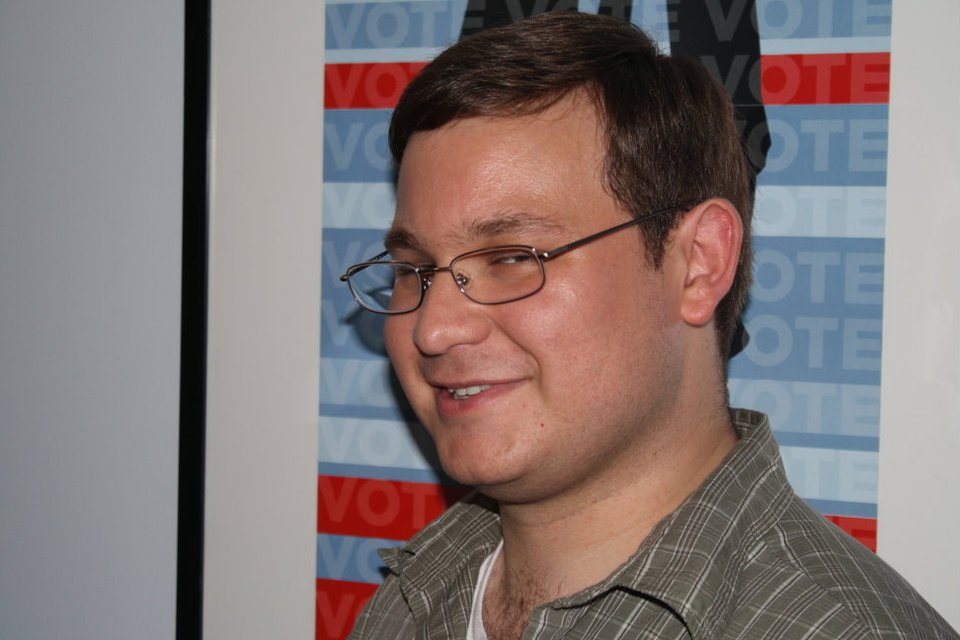 This is my friend Daniel Fullerton.  Many of you know him, more likely than not from his years of association with Young Democrats of Georgia and the Democratic Party of Georgia.  For over a decade now, Daniel has been one of the most active young progressive voices in the state.  He has served as the Young Democrats of Georgia Chief of Staff, Vice President of Finance, and Vice President of Membership (just to name a few), has been responsible for founding and leading many chapters of YDG, and he currently serves as our YDG University Director, Membership Chair, and Convention Co-Chair (a position he has held for many years).  He has worked on many local and statewide campaigns since 1998, helping to elect incredible Democrats to office.  He is newly-engaged (to a fiancee he met in Young Democrats of Georgia, also a storied leader in the organization), and is looking forward to getting married soon.
Daniel is selfless, wise, and one of the best assets the Democratic Party of Georgia has.  Daniel has always been the man help when a fellow Democrat needed a hand.  But today, Daniel needs our help.
Two years ago, Daniel underwent an emergency triple bypass surgery which became necessary due to a condition he has had since birth.  He recovered from that procedure magically, but last year, his kidneys failed.  Since then, he has been on dialysis three days a week (though he is now hoping to move to dialyzing in-home).  Now, he's ready for that magical kidney transplant.  Thus far, they have been able to cover $300,000 of past expenses (if you ask him, he will proudly thank "Obamacare" for health insurance), but there's still more that they need.
In order to get his transplant, though, Daniel needs our help.  Getting a new kidney is not cheap, and requires a lifetime of expense.  Daniel and his family are looking to raise $60,000 from friends and family like us, and they have set up a website here for more information.  All donations are tax-deductible, and go through the Georgia Transplant Foundation.  Daniel has always been there for us when we needed him.  Now it's time that we're here for him.  Even if you cannot donate right now, they are looking for folks to help raise money and awareness.
Young Democrats of Georgia will be holding a fundraiser in honor of our friend and colleague Daniel Fullerton on February 25, 2012 at the Democratic Party of Georgia beginning at 6 pm.  100% of donations will be going to Daniel and his Kidney Fund.  We hope you will put this event on your calendar, and will join us for a fantastic evening.  More information on the event will be forthcoming, but anyone who would like to help out by donating or pledging to assist with food, beverages, decorations, or silent auction prizes, please contact me at evp@georgiayds.org.
Thank you all.
If you enjoyed this article, please consider sharing it!