Karen Handel co-opts Susan G Komen Foundation to suit her personal political agenda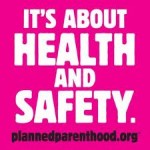 The Susan G. Komen for the Cure Foundation announced today that it will stop supporting lifesaving breast cancer screenings for low-income and underserved women at Planned Parenthood health centers. The news that Komen had caved to pressure from Radical Republicans circulated around the web and inboxes today.
What got less coverage was the role former Georgia SOS and failed Gubernatorial candidate Karen Handel played in this action. In this fox/hen house situation, Handel, who was named Senior VP for Komen in April 2011, is being credited with this deadly change in policy.
As Gubernatorial Candidate in 2010, Handel Pledged to Eliminate Grants for Planned Parenthood to Provide Breast and Cervical Cancer Screenings. "During my time as Chairman of Fulton County, there were federal and state pass-through grants that were awarded to Planned Parenthood for breast and cervical cancer screening, as well as a 'Healthy Babies Initiative'…Since grants like these are from the state I'll eliminate them as your next Governor."
As Senior VP at Komen, Handel has accomplished what she couldn't as a Georgia Republican anti-abortion activist. In the process, she has endangered thousands of women, and tarnished the good name of a leading foundation devoted to women's health.
If you enjoyed this article, please consider sharing it!