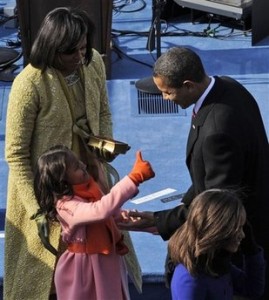 This is a favorite image from January 20th, 2009.  One year from now, if we work hard enough, we will be celebrating the second inauguration of President Obama!
We have much work ahead to assure our success.  So do something!  Check out the Georgia Dems website for opportunities  Or head to your next County Party meeting.  Make a contribution to your local party or to the Obama for America .  Just. Do. Something.  It's all hands on deck for the next 10 months!
If you enjoyed this article, please consider sharing it!