Representative Terry England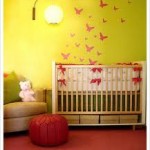 Imagine a woman. Your sister, your best bud's wife, a friend from college.  She and her husband are expecting.  She's 5 months along.  They're decorating the nursery, picking out names and are giddy with anticipation.  Then, their worst fears come true.   At a routine check-up, it's discovered that the baby no longer has a heartbeat.  As a result of HB 954, which just passed the House, she will be required to carry the baby until she gives birth to her stillborn child.  She will encounter people who won't know and will ask, "Congratulations! When are you due?"  or "Do you know if it's going to be a girl or a boy?"  She probably spend many nights crying in the rocking chair in her nursery.
That is incredibly cruel to the woman and her family.
But to Representative Terry England (R – Auburn), it's no big deal. Cows and pigs do it all the time and it's heartbreaking for the farmer.  If you care to watch the video of his statment, here it is.
THANKS, REPRESENTATIVES! 
It's not like we don't have real problems in Georgia, like record unemployment.
If you enjoyed this article, please consider sharing it!