Rep. Sean Jerguson uses his campaign email list to sell guns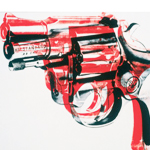 Spring has certainly sprung in Cherokee county, with an ad for shotgun specials arriving in my e-mail box.  Should I bag a turkey with the Beretta 3901 12 Gauge for only $559.99, or go high-end with the Browning Citori for $1599.99?
My gut told me that something was not right.  While I do support Second Amendment rights, I'm as avid a supporter of the CAN-SPAM Act.  So how did my name end up on the shotgun list?  I had already once ignored the Christmas special e-mail from the same source, so I was determined to track this one down.
Hi Caliber LLC, the sender of the e-mail, is owned by none other than Rep. Sean Jerguson, (R-Holly Springs).  Sean is the incumbent in the newly-redistricted State District 21, slated to become effective in January 2013.  And I will be in that new district.
Still, I didn't sign up to receive advertisements from Hi Caliber.  I signed up to receive communications from the incumbent for State District 21.  Puzzled, I set to work to solve this mystery.
Jerguson's Hi Caliber LLC is fortunate, as one of the top recipients of stimulus dollars in Cherokee county via the Small Business Administration, with an award of $755,000.  Nice bit of "wealth redistribution," I suppose.
I digress, so back to the e-mail.  I noted that it clearly states "Georgians for Sean Jerguson", in both the header and footer sections of the e-mail.  Next, conveniently included in the footer is a link to Rep. Jerguson's campaign website.  Last, I noted that the link for Unsubscribe, Preferences and Report Spam options includes "username=electsea"—an apparent reference (and exact match) to Jerguson's campaign e-mail account with MyNewsletterBuilder.  So, it would appear that constituents who sign up for campaign communications from Sean also will also receive business communications from his company.  What a marvelous bonus!
In Georgia, one can only assume that there is virtually no ethical or legal problem with anything a legislator chooses to do.  And in Sean's case, that includes not only using your campaign to solicit business from your constituents, but suggesting that it should be just fine to carry firearms on MARTA, give your 4-year-old daughter a pink handgun, or propose sales and use tax exemptions for firearms.
Since I really want to keep track of what Jerguson is doing, I'll put up with the weapon solicitations for now.  I will, however, gobble loudly when I see a turkey.
If you enjoyed this article, please consider sharing it!