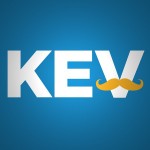 Kevin "Big Kev" Westphal for State House 46
Long time Georgia Democrat activist Kevin "Big Kev" Westphal is the Democratic candidate for State House District 46 in Cobb County.  He recently received a very good write up in Creative Loafing, that is very much worth checking out because any article that starts out like this is worth reading:
Meet Kevin "Big Kev" Westphal. The longtime Cobb County resident, Hobbytown U.S.A. manager, and Democrat wants to unseat state Rep. John Carson, R-Marietta. We at first thought he was a time-traveling saloon keeper from the Wild West until we noticed this gent had a firm grasp on the sad state of affairs under the Gold Dome.
You can show your support for Big Kev at a fundraiser on Thursday June 21 at 7:00 PM at the Park Tavern in Atlanta.  You can RSVP via Facebook and you can also show your support by contributing or joining the host committee.
Disclosure: Kevin Westphal is a client of Southeastern Campaign Group.
If you enjoyed this article, please consider sharing it!