July 2012 Primary Link Dump & Open Thread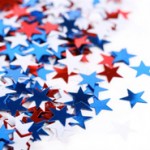 My apologies, I've been way off the grid. Here are a few things I thought you all might have missed. Enjoy.
The Georgia League of Women Voters has a wonderful online tool to help you with your ballot. It's very comprehensive-spend a few minutes checking it out. I promise you will learn something.
Sen. Fort minces few words on his opposition to TSPLOST. As you may already know, Atlanta Mayor Kasim Reed feels differently. Video of a recent Pro TSPLOST rally in Smyrna here.
The Cobb County Democratic Party will host a Candidate Forum this evening on local TV channel 23, watch it from the comfort of your couch. Details here. Important discussion on the County Commission race and congressional candidates will be featured.
2012 Primary Endorsement Lists: Atlanta Stonewall Democrats,  Georgia Equality, WIN List, Planned Parenthood Georgia, on the flip side…here are the endorsements from Georgia Right to Life-sometime it's also about who NOT to vote for.
I always find it difficult to figure out the Judicial races, so few of those candidates will turn in a special interest groups questionnaire. Maybe this Atlanta Bar Association poll rating will help you. It's better than nothing.
Add any last minute press releases, candidate volunteer requests and breaking news in the comments below.
Happy Voting!
If you enjoyed this article, please consider sharing it!