Monday Open Thread Holiday Week Edition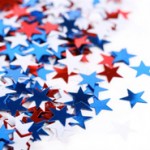 The Tour de France started this weekend. Did you watch any of it? We did, mostly because it was hot outside and I love a tourism ad for Belgium and France featuring young men in tight shorts.
I don't think this is how you win moderate votes.
Today is the last day to register to vote if you want to participate in the July 31st Primary. Print out a form, fill it out mail it in today! Or stop by a Post Office or Library and fill it out and mail it in TODAY.
Probably the reason TomKat broke up.
Can someone please explain why a Florida newspaper features a great article on the new GA laws going into effect today? Where is the dead tree press in GA? Anyone.
What's on your mind?
If you enjoyed this article, please consider sharing it!