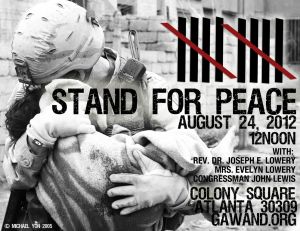 For the past 10 years, every Friday a group (from a few to many) has gathered at the corner of Peachtree & 14th in downtown Atlanta to "Stand for Peace".
To mark the ten year commitment, please join Congressman John Lewis, Reverend and Mrs Joseph Lowery, and peacemakers from across Atlanta, today at Noon.
If you enjoyed this article, please consider sharing it!