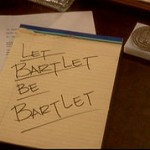 And look where it gets him.
The Uptown Daily Worker has this: A Mood of Gloom Afflicts the Romney Campaign
Yes, debt is a huge problem, but 11 million is chump change to a man with a car elevator.
David Brooks calls you Thurston Howell. Yeah, that's gonna leave a mark-ouchie
Struggles to Steady… nice alliteration
I leave it to the Princess of the Political Putdown Peggy Noonan: "This is not how big leaders talk, it's how shallow campaign operatives talk." Me-f'ing-ow.
The best part is we haven't even gotten to the guy whose house he said all this at. Dude gives wild parties, and people say the GOP isn't any fun.
Piffle.
Who doesn't like to twirl flaming torches to booming beats? I do, I do!
Surely there is a reasonable explanation for these  bacchanals at the $500,000 a MONTH rental. I refer you to our trusty friends at Page Six. Marc  "has been on a partying jag since his wife of 22 years, Lisa, cheated on him with a 23-year-old tennis instructor in 2009. A rep for Leder didn't get back to us." 
I love politics.
PS: I'd like a "Let Mitt be Mitt" button.. just saying oh ye button making goddesses.
If you enjoyed this article, please consider sharing it!