Dekalb Democrats invite you to join them this weekend!
Just received this invitation from the nice ladies over at the Dekalb County Democratic Party.
Please join us for the opening of our new party and campaign office on Glenwood Road!

GRAND OPENING:
Saturday, October 6, 3:00pm – 5:00pm
Join Democratic Elected Officials, Democratic Candidates including Congressional, State House and Senate candidates. Refreshments will be served, and we'll have yard signs and music!
5:00pm – 6:00pm – GOTV Rally
6:00pm – 7:00pm – Canvassing, Phone Banking

DEKALB DEMOCRATIC PARTY OFFICE:
Saturday, October 6 at 3:00pm
3203 Glenwood Road
Decatur, GA 30032
After you stop by there, join the Women for Obama Rally on the Decatur Square!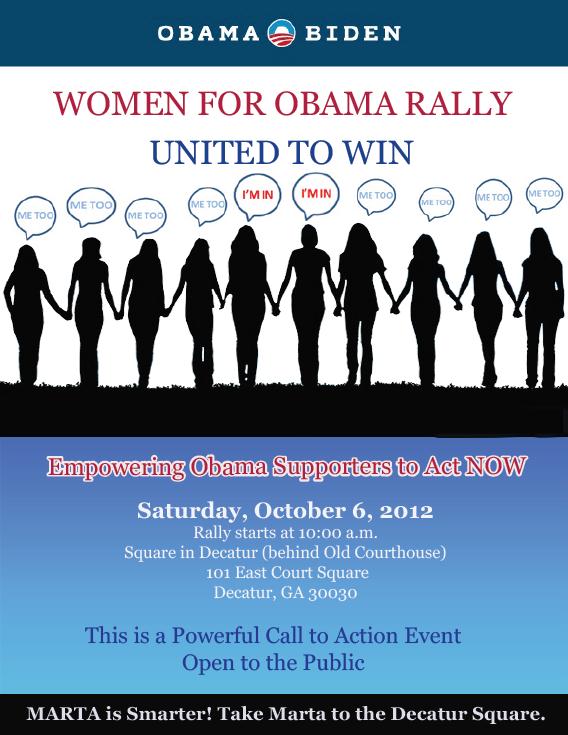 If you enjoyed this article, please consider sharing it!