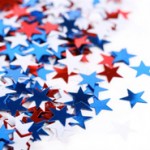 The Georgia House Democrats elected their leadership team for the next two years.
I received the following from Rep. Wilkerson.
STATE REP. WILKERSON ELECTED TO HOUSE DEMOCRATIC LEADERSHIP

(Atlanta, GA) – November 15, 2012 – State Representative David Wilkerson has been elected Treasurer for the Georgia House Democratic Caucus. The leadership team was elected at a meeting of the House Democratic members of the Georgia General Assembly on Monday.

The following Representatives were elected to leadership positions:

Minority Leader Stacey Abrams
Minority Whip Carolyn F. Hugley
Minority Caucus Chairman Virgil Fludd
Minority Caucus Secretary Debbie Buckner
Minority Caucus Treasurer David Wilkerson
Minority Caucus Vice-Chairman Billy Mitchell
Minority Caucus Chief Deputy Whip Scott Holcomb

###

MORE ABOUT DAVID WILKERSON

Representative David Wilkerson was first elected to the State House on November 2, 2010 and represents parts of Austell, Powder Springs, Mableton, and Smyrna. He serves on the Budget and Fiscal Affairs Oversight, Children and Youth and Retirement committees. Rep. Wilkerson is a CPA and works with the professional services firm of Resources Global Professionals.
It's nice to see some new blood in this organization.
As soon as I hear from the Senate, I'll post that. But I'm not holding my breath.
If you enjoyed this article, please consider sharing it!