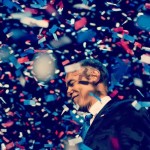 Romney concedes Florida this afternoon.
Billion dollar campaign, cuts off staff credit cards before the staff can even get home tuesday night. Stay Classy Romney.
Rubbing alcohol will remove that losers bumper sticker in a jiff. Trust me I know.
Nate Silver is going to get some mad ass this weekend.
Thousands of people voted for Charles Darwin, instead of Rep. Broun.  We will know more when the GA SoS releases the write in totals.
"Is this math that you do as a Republican to make yourself feel better?" – Fox News' Megyn Kelly to Karl Rove. I believe this is might be my favorite quote ever.  The Five stages of Republican grief, explained here.
I sure hope Thomas Jefferson owned a copy of The Bhagavad Gita in his library.. or the RW nuts are going to go cray-cray if she brings her own.
File under, water is wet.
What did we miss.. oh lots I know! That's what the comments are for.
If you enjoyed this article, please consider sharing it!