A Task Force to Study…Well The Same Old Crap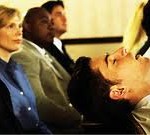 Guns….Guns….More Guns….
Some proposals….More Proposals….and More Tirades…and Wackjobs
And don't forget a Task Force to study all those proposals, not that we haven't had these same proposals before.
If you like Antico Pizza, checkout the owner bio in Atlanta Magazine
The President is Time's Person of the Year…Really?
South Korea getting a small crack in the glass ceiling.
Not sure what's more shocking, that Instagram did this, or that people actually read those Terms & Conditions. I thought the check box did that?
New Senator Tim Scott (R-SC) same as the first verse
Michigan's Governor did something right, in between a lot of bad stuff
Hawks beat the Wizards in OT, woot!
Is POTUS losing ground on fiscal cliff talks by caving too early? Krugman thinks so
Mayor Kasim Reed and Atlanta Police Chief not testifying in Occupy Trial
Very pleased that my own State Rep Mary Margaret Oliver (D-DeKalb) had a hand in making this happen
It's time to start thinking about buying beachfront property, maybe in Macon?
Jesse Hill Jr. left us yesterday, great writeup in today's AJC
For local foodies, this is an awesome book cover
If you enjoyed this article, please consider sharing it!