Guns, Gays & Dirty Birds – your morning reads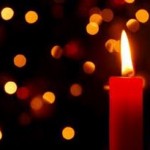 South Carolina Governor Hailey (R) will announce her appointment to the US Senate to fill retiring Senator DeMint's term at noon today.
The President's vows to take action during heart-felt address last night, apparently Senator Manchin (D-WV) got the message
The DeKalb County School Board finds out if they are getting relief or a lump of coal for Christmas today.
The Falcons continue their rise in 34-0 win over the Giants.
Morehouse College will start its first Black LGBT Culture & Politics class this fall. One decade after a fatal bashing crime, the school is making strides in addressing violence against LBGT persons. Carry on good sirs.
You can buy the same gun used in the Sandy Hook massacre online for $989.99…and of course the shipping is free…Lord forgive us.
Tens of thousands march in Paris in advance of a vote on same-sex marriage in France.
Boehner's cracks are beginning to show…and no not in his tan.
John Kerry (D-Mass) to be nominated for Sec of State…yawwwwn.
Hopefully there's a fine for frivolous lawsuits in this court.
GDOT is getting their SPLOST money, one way or another.
Increased taxes in DeKalb not a problem, read why. But this is the real cause. Thanks Brookhaven, here's your coal.
With the weather today, I'm going for Coffee Round 2.
If you enjoyed this article, please consider sharing it!