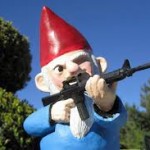 Yay for not being Ireland…almost.
Power at the State Capitol is in its Committees. Duh, the votes are already done before the bills hit the floor.
Add more gun-toting areas in Georgia? Conservatives want it badly. Why not start with the Georgia State Capitol, every City Hall and County Government building?
If you haven't read about the riots in India, you're missing out on one of the biggest stories of the year-end.
Maybe that aweful Indian Jones sequel wasn't quite so wrong.
Our former President is in the hospital, this former President is out of the hospital, best wishes and prayers for you both.
Metro Atlanta's jobless rate continues to slowly climb down…please continue!
First Firefighters and now Utility workers? Yeah, time for some mental health reform on a national and state levels, and even Mr. Erickson agrees. Wow. *note don't read the rest of RedState unless you want your brain to explode*
Netflix knows when you're sleeping, and they're selling it too.
Dick Armey is perfectly okay with taking over companies at gunpoint. But you can't bring your ammo into a Georgia gun show.
Christmas done right in Gwinnett
Georgia's own version of the Hunger Games, and it's both a true story and sad.
Some Georgia History, today is the 70th Anniversary of the first black woman passing the Georgia Bar Exam
And maybe some new history for women at DOD?
Privately manages public parks? In some cases it can work.
Forget the coffee, i'm going straight for the Baileys…
If you enjoyed this article, please consider sharing it!