Senate Districts 21 & 11 & House District 21 – Democrats Get One Last Chance?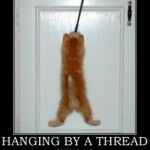 In case you've been under a rock or mauled while shopping, two GOP State Senators have resigned to "take other posts"…yeah right, and a seat has opened up in the state house, albeit in deep red Cherokee County. With Democrats facing a Republican supermajority in both chambers, there's no choice for the House Caucus, Senate Caucus and the State Party but to go balls-to-the-wall in all 3 races or face continued extinction measures in the form or constitutional changes without any way to block them due to the Democrats' miniscule numbers in both chambers.
For the Republicans, several announcements have already appeared for Senate District 11 from south Georgia including Brad Hughes, former congressional candidate in 2006, and Mike Keown, a state rep who represents part of the senate district. For the Democrats, the only one I've seen formerly announce is Natalie Bergeron for State House 21 via press release this morning.
Although I know chances are slim for any pickup in Cherokee, I don't see that the Democrats have any choice than to put every resource they have into winning one of these January 8th, 2013 special elections. Best thing that could happen? – the Democrats have only one candidate in each race while the GOP has several. and moderate voters buy into the idea that the Georgia Senate and House shouldn't be in absolute constitutional control of either chamber. Qualifying starts today, hopefully the Dems are already fundraising and the caucuses are coming up with a plan to push out the Dems to vote on January 8th. Consider this your first post in a series of updates, please feel free to comment below with any updates or news on announced candidates!
In 2012 from GA Sec of State Website:
State Senate 11 – Bulloch (R) 46,900 – (D) vacant
State Senate 21 – Rogers (R) 66,429 – (D) vacant
State House 21 – Jergusen (R) 20,198 – (D) vacant
UPDATE: Bergeron's release is posted online
If you enjoyed this article, please consider sharing it!