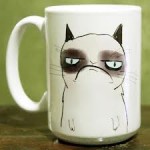 Today is voting day for Cherokee County (and others). If you want some new voices and new faces not to mention new perspectives under the Gold Dome, I suggest voting for Natalie Bergeron in State House District 21. Not even just for the fact that she's the lone Democrat running in that race, but it's high time that the suburbs stopped sending idiots (not all, but most) to the Gold Dome and instead sent somone competent, responsive, energetic, and thoughtful.
Also on this day, Andrew Jackson defeated the British at the Battle for New Orleans, discuss.
If you're not following the Ethics rundown in the AJC, you're missing out. Finally someone from a major publication is tracking the contributions-freebies-legislation-kickback ball in a larger construct.
And then there's this. Enjoy.
If you enjoyed this article, please consider sharing it!