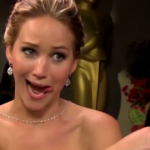 That's right, all the links below have some element of the ridiculous and the awful.
The "S" word and what it means to Georgia.
Finger pointing, because yeah sure that's a mature way to lead.
Keep it up old white guys. Yes, I realize that's a double entendre.
Speaking of morally  corrupt old white guys….looks like he doesn't get to keep the shoes. Awwwwwwwe
Pat Buchanan said what? Oh Dear.
My guess, totally self-serving.
Rep. Austin Scott for the WIN.
File under sh*t I already knew, but now, with numbers!
We know how you feel Janet.
*Thanks to frequent commenter JMPrince for this title.
If you enjoyed this article, please consider sharing it!