Wednesday Open Thread
By

Juliana

On

February 6, 2013

· 18 Comments ·

In

2013, Art+Design, Bullshit, Campaign Resources, Congress, Democrats, GAGOP, Georgia Democrats, Random, Religion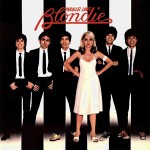 Of interest to me… you, meh who knows these days.
No more Saturday USPS Mail delivery as of August 1st. This thoughtful Slate piece covers what that means to political mail.
Rep. Paul Broun famous for this quote on evolution "lie straight from the pit of hell" and that anybody who doesn't believe the earth was created in six days needs Jesus,or something. Announces something. He's so special that if you question his votes, this is the excuse you get, it was all done under the"direction from the Holy Bible." The rest of the country mocks us, some people think this is good news. I don't.
Super Bowl Champions Ravens player Brendon Ayanbagejo chats with CNN Don Lemon about LBGT Equality. Fantastic segment, and while I like Chris Klewe, Brendon doesn't have a potty mouth.
British band One Direction covers Blondie. This only escapes my complete distain because they did it for charity. Original song here.  You be the judge. Seriously NO CONTEST, Blondie kicks that boy bands ass.
Someone get this hero hitchhiker a political consulting gig, because I could listen to him for hours. Crazy story tho, really really crazy.
Congratulations to friend of this blog Bess Weyandt on winning a 2013 REED award for her fantastic political T-Shirt for Congressman Lewis's re-election campaign. Too bad they are sold out! Someone needs to be talking to Zazzle, just saying.
Georgia Republicans are meeting tomorrow in Atlanta, Democrats on Saturday in Macon. We wait breathlessly their words of wisdom.
If you enjoyed this article, please consider sharing it!