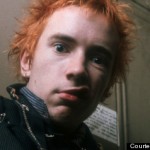 Coming in nicely at number 11, Delaware! 
Congressman John Lewis, always fantastic and consistent in his support.
Punk, ah no.  I'm calling the Met Punk event "when Anna Wintour jumped the shark". Where is Richard Hell when you need him. I have so much to say on this subject, but I.just.can't.
How much crazy grandstanding can you fit in one room? Well here's the Benghazi hearing for you!  Myths & Facts for the water cooler conversations.
Sweet baby Jesus on a breadstick.  You'll have to wait till 2015 for the GA Democrats freak show.
Inclusion, yeah it's not a thing at the Heritage Foundation.
If you enjoyed this article, please consider sharing it!