Snark Wednesday-Open Thread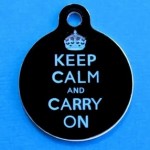 Macon-Bibb & DOJ. Personally it's the stupid name that upsets me, no wonder it was halted.
LeSigh, CNN le f'ing sigh.
Andre's doing the heavy lifting on this one, and we're going to let him.
Not exactly the Fast & Furious.
Bless her heart, one step ahead of a ethics fine and probably looking to get her old job back at the IRS.
I'd like to see what would happen if an Egyptian kid did this at the Forbidden City, he'd be disappeared is what.
Evilass Southern staple Smithfield Foods, now with Chinese owner-overlords.
The late Godfather of Soul is back, and it's pretty great. I got no snark for this.
Hold the presses did anything else happen today?
Play nice in the comments.
If you enjoyed this article, please consider sharing it!